Contact Chan Orthodontics
Please Visit Us!
Call our office to schedule a complimentary initial examination 
or stop by our office for more information.
Location
Chan Orthodontics
Orthodontics & Dentofacial Orthopedics
6800 Palm Avenue, Suite B
Sebastopol, CA  95472
www.chanorthodontics.com
Email
mailto:info@chanorthodontics.com
Phone
707.823.1200
800.4Dr.Chan
Fax
707.823.5363
Directions
We are located at the south end of downtown Sebastopol, adjacent to Palm Drive Hospital.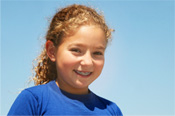 Office Hours
Monday-Thursday:  8:30am - 5pm
Friday:  8:30am -12pm
Select Tuesdays:  1:30pm - 7pm