Treatment Routine
Initial Visit
The first visit to our office is complimentary. We take digital pictures of your face and teeth, evaluate your teeth, then discuss possible treatment options and optimum timing for treatment. Full Diagnositic Records are taken to finalize a detailed treatment plan, including digital images, molds of your teeth and special orthodontic x-rays. These diagnostic records may be taken at this visit or another appointment will be made, if this is more convenient for you. Since you will be receiving a recommendation, it is necessary for one parent to accompany the patient, should he/she be a minor.
For your convenience, please download and print the patient forms below. Complete and bring the forms with you to your complimentary examination with Drs. Chan and Chmiel.
Child Exam Form (younger than 18 year)
Adult Exam Form
Treatment Consultation Appointment
After diagnostic records have been studied, an accurate analysis of the malocclusion 
will be determined. We will then present a thorough and complete
 diagnosis, an outline of the treatment plan, and make all necessary recommendations. If any changes in the treatment plan are needed, including any necessary consultations with any other dental/medical specialists, you will be so 
advised.
Orthodontic treatment is a family affair, and we want you to be able to enjoy 
and to understand the wonderful benefits and changes that occur during the treatment period. The treatment consultation appointment is the best time to discuss any questions or concerns that you or your child may have.
Appointment Scheduling
The first appointment to place the braces on usually requires about an hour to an hour and a half and is scheduled in the morning. At this appointment, brushing and care instructions are thoroughly reviewed.
Most afterschool appointments are limited to routine check and adjustment procedures.
If you must reschedule an appointment, please call at least 24 hours in advance. Multiple failed appointments could prolong treatment and affect the quality of the 
treatment results.
Our normal office hours are:
| | |
| --- | --- |
| Monday-Thursday | 8:30am - 5pm |
| Friday | 8:30am - 12pm |
| Select Tuesdays | 1:30pm – 7pm |
Use our Convenient email appointment reminder! Contact us at: 
appointments@chanorthdontics.com
Billing and Insurance
Our treatment and financial coordinators will assist in arranging a convenient payment 
plan with you. We accept all payment methods, including cash, credit cards, online 
banking, and automatic withdrawal.
Although many dental insurance companies now cover orthodontic treatment, each 
has a different scope of coverage and method of payment. Our office is pleased to 
assist in filling claims and collecting from your insurance 
company.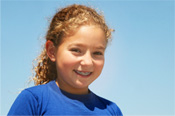 Everyone smiles in the same language."